PlayON! - The Collegiate Theatre Festival of New German Writing is an attempt to promote the long-standing tradition of collegiate theatre in Delhi and introduce audiences to contemporary German writing. 
Executed the graphic design as well as the decor for the 2014 edition of the festival, held at Max Mueller Bhavan/Goethe-Institut in New Delhi. 
The basis of the decor at the

PlayON! Theatre Festival

, was three coloured ropes, each of which signified and led to one of the three plays being held at the theatre festival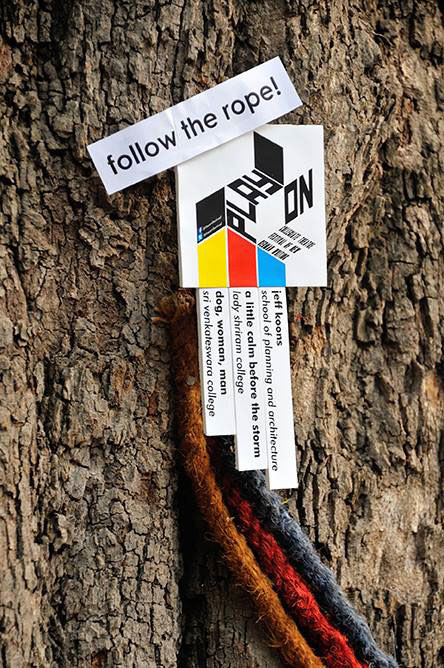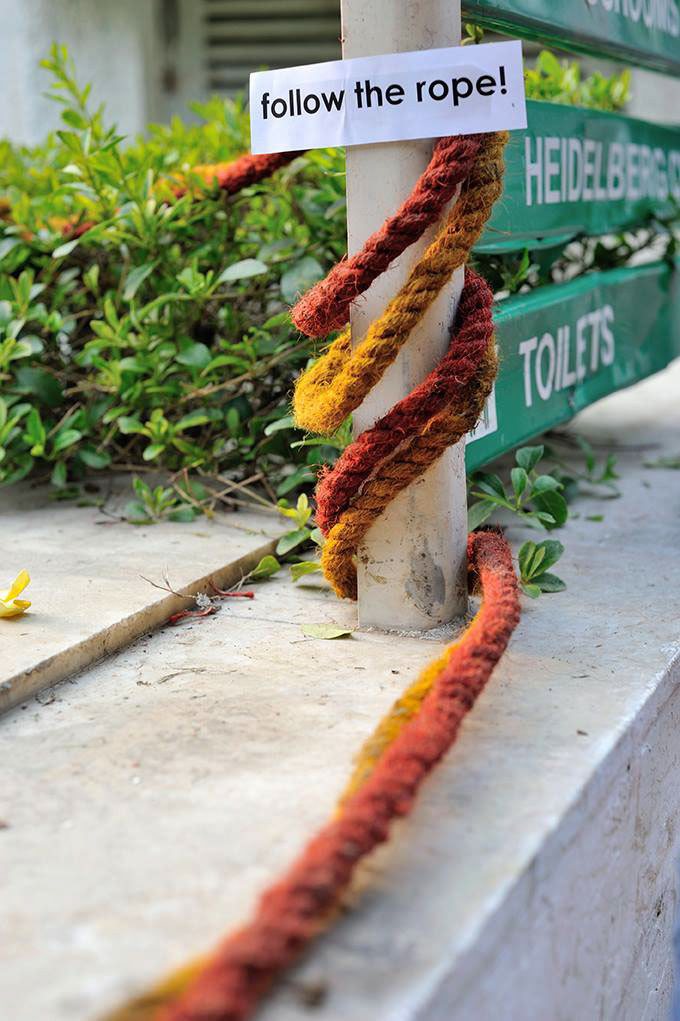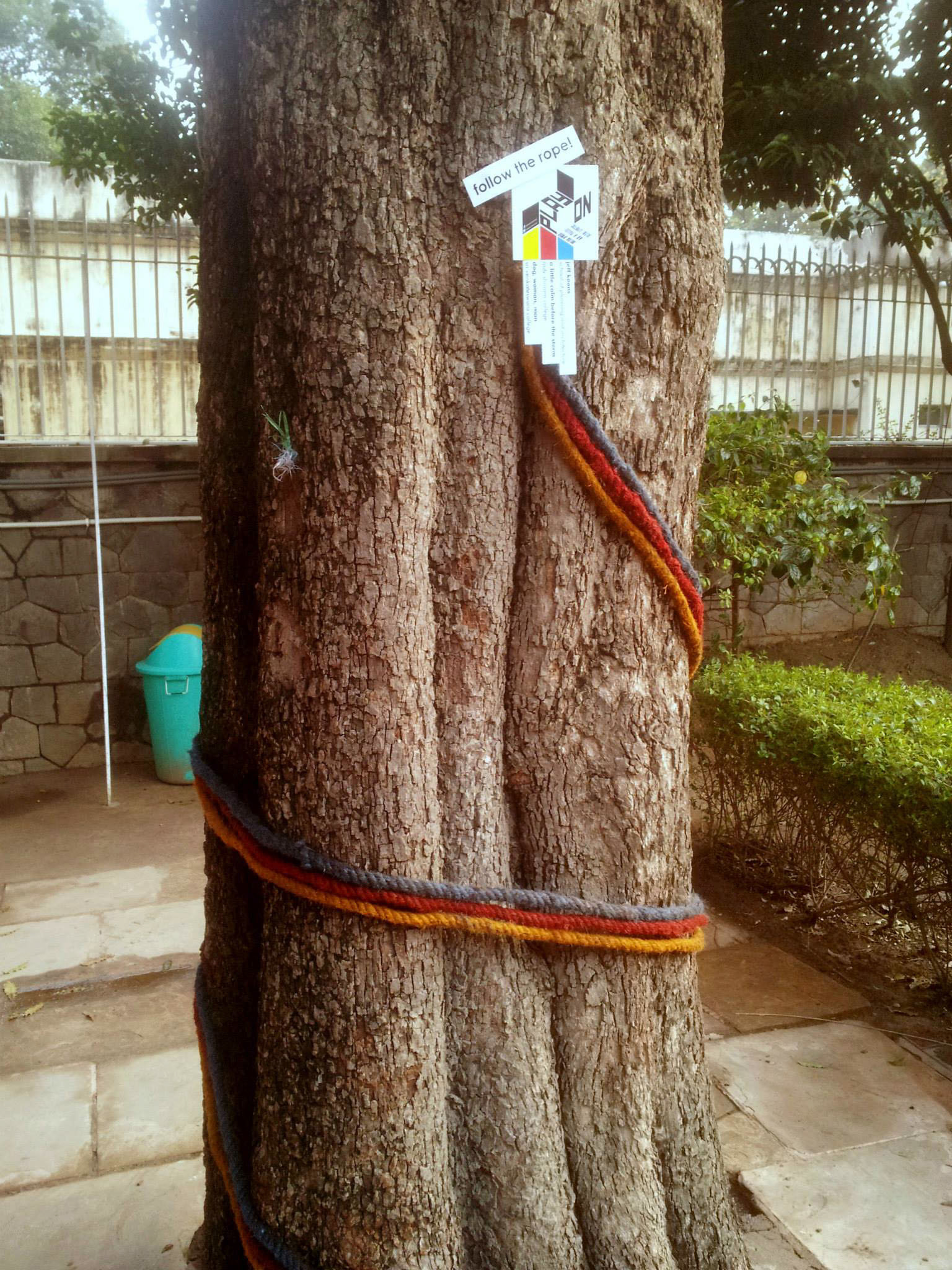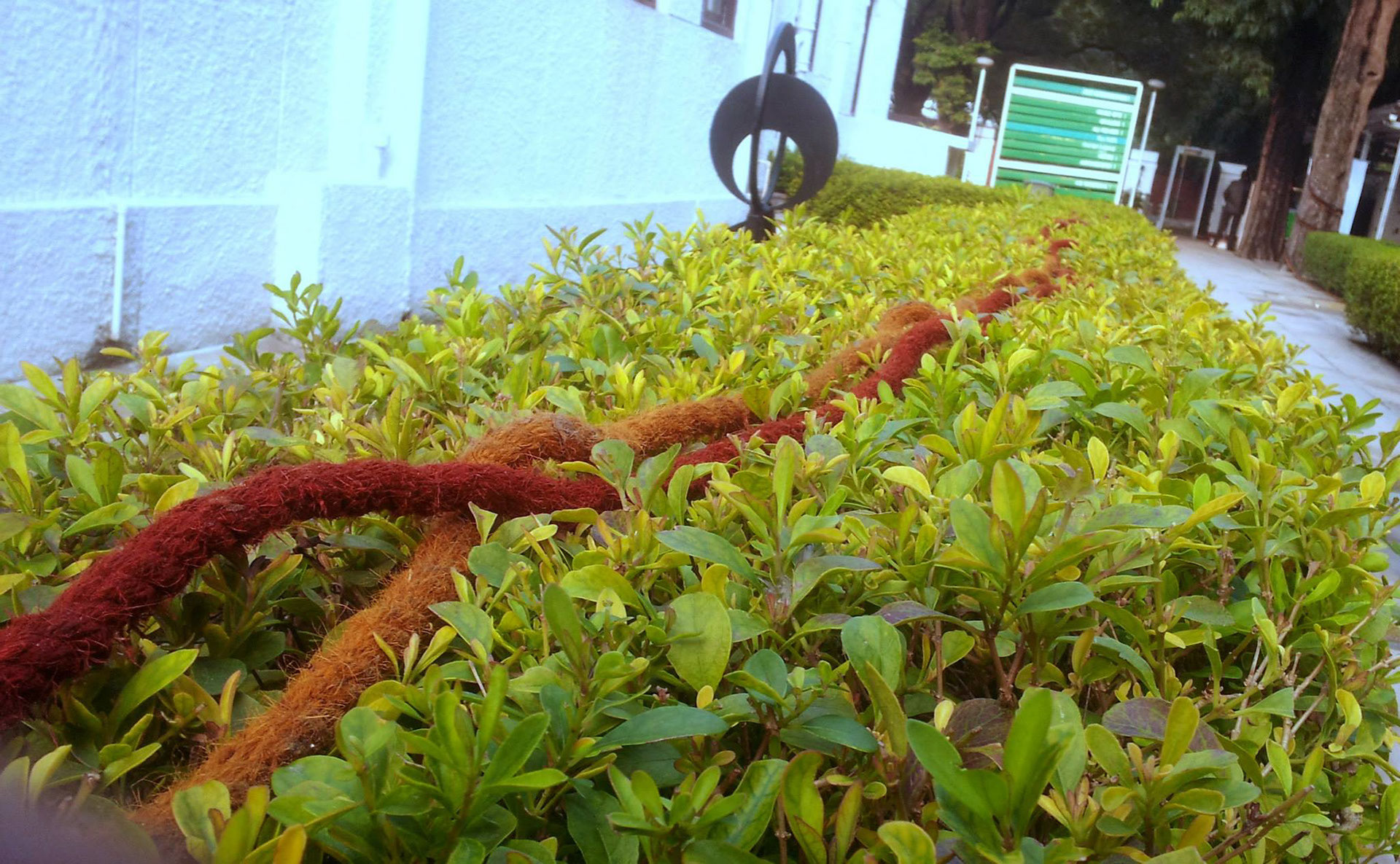 Each coloured rope ended at a specific marker, a minor reference to the play itself.

Jeff Koons

got a crazy bow tie!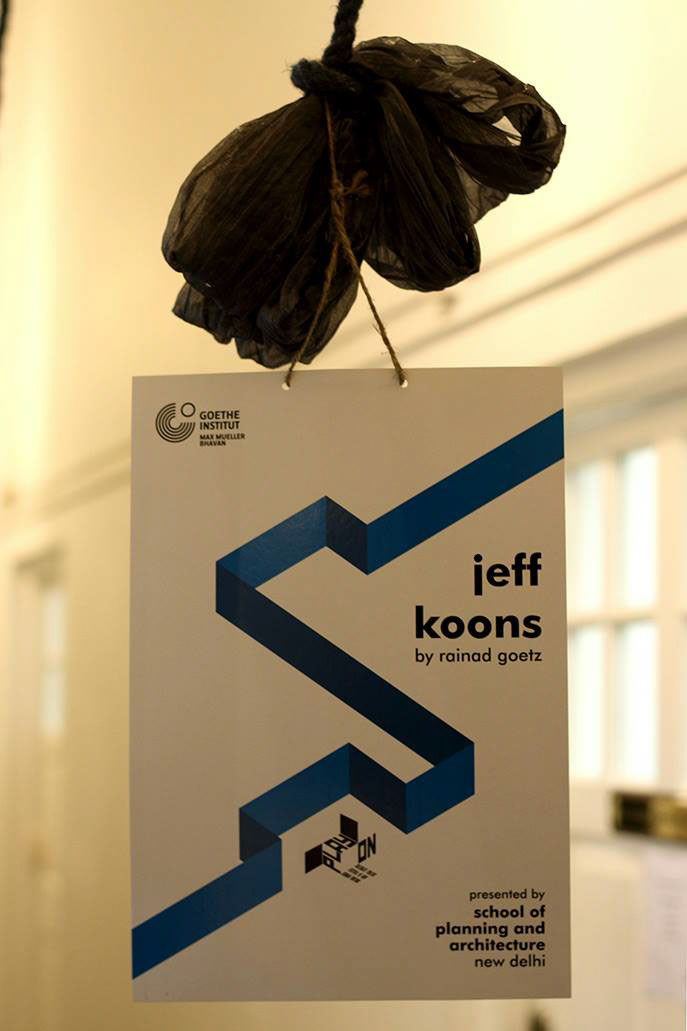 The Main Information Panel, an elaboration of the three coloured ropes. The Panel was a series of intertwined A4 and A3 posters that led to the creation of a 7ft by 3ft information panel.
The individual posters for the plays, modelled after the three-plane logo of the festival
The Xylophone Gateway.

Play on!